Welcome to the spectacular world of the FUTURE PRIMITIVE, an epic story of mythic adventure by Kevin Gunstone (creator/writer of the outstanding & oft reviewed Planet of Daemons) and Slobodan Jovanovic!
Journey to the timeless continent of Ultima Pangea…
Witness intrepid Neanderthal warriors, led by the indomitable Kulkan of the Skybearers, battle to protect the all-powerful energy source his doomed civilization worship as a God!
Experience the terror of the rampaging Moon Klan, fanatical Australopiths pledged to the Skybearers annihilation with the cry: "More blood for Mother Moon!"
Uncover the strange mysteries, technology, history, and myths of the archaic races who inhabit this unknown epoch of Earth!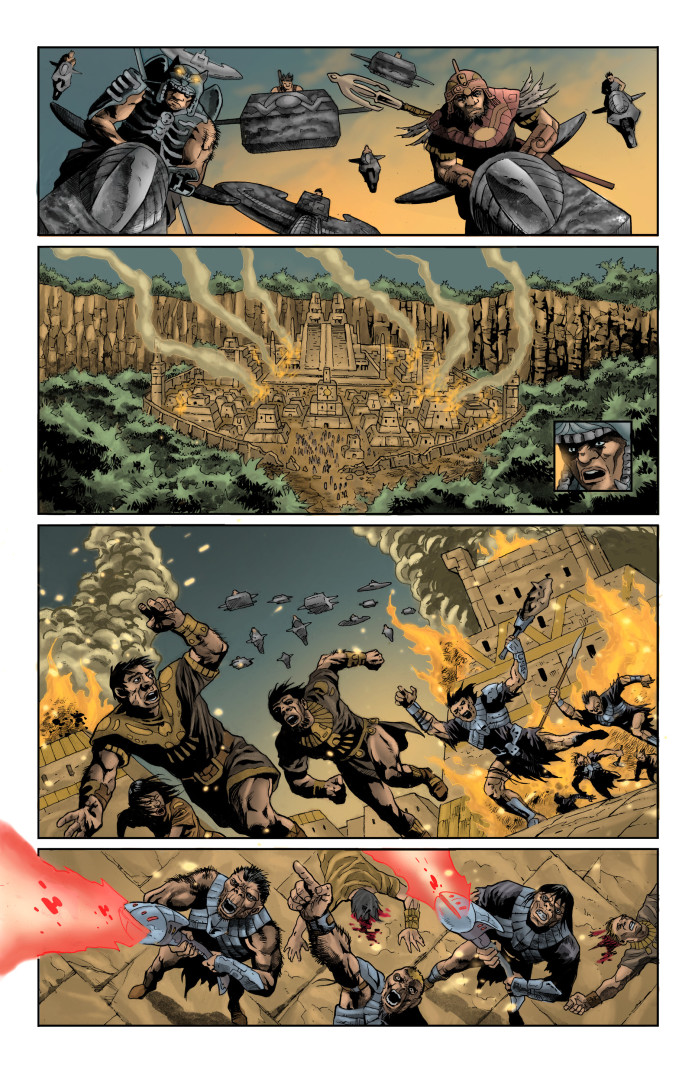 FUTURE PRIMITIVE is a BIG story, which needs to be told from the beginning. In the first three issues we reprint the original story, recolour pages, and add extra material to enhance this unique world.
If you enjoy comics and films like Conan, the Eternals, Kubert's Tor, Nino's Man-Gods, First Kingdom, 2001, LOTR, and Planet of the Apes… If your imagination is fired by ancient mysteries, invented mythology, spectacular art, and visions of alternate Earths then this comic is for you!
FUTURE PRIMITIVE MAG #1 is full-colour and has 52 A4 pages. We present the first two remastered chapters of Memory of Being with new art and a behind the scenes look at its creation. In the first issue we are honoured to be joined by the legendary DC/Milestone artist Prentis Rollins who's produced the fantastic variant cover below.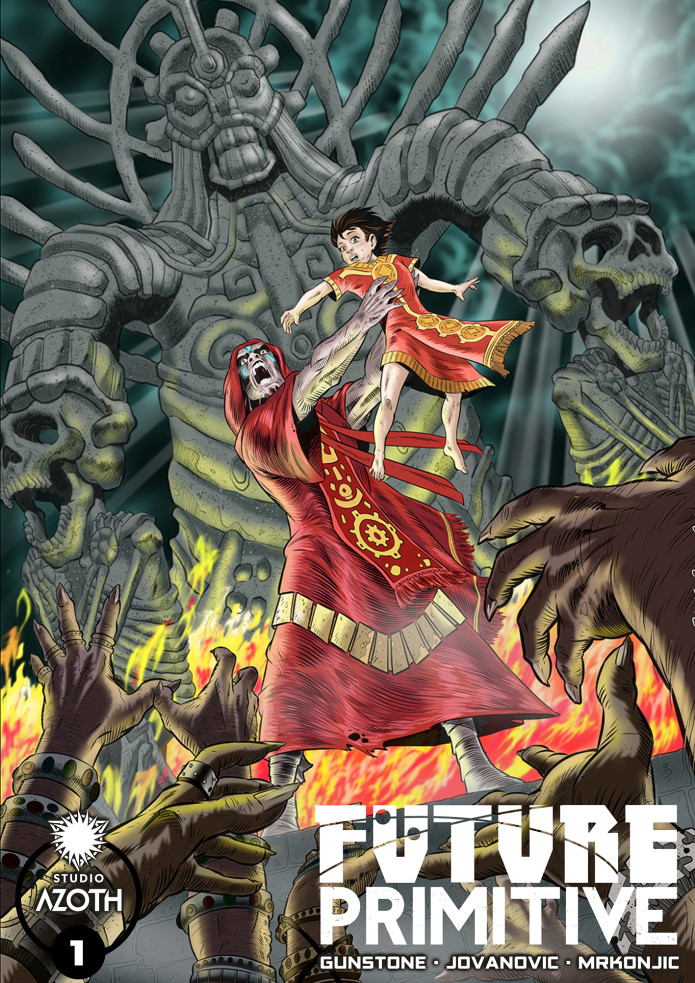 Please follow and like us: