Take a dive into what's out there from indie publisher, Orange Cone Productions…
Written By:  Travis Gibb (Negative Burn)
Pencil and Ink By: Felix Novara (Kittarou Witch Hunter)
Colors By: James Sims
Lettering By: Jérôme Gagnon (Tellos , Puerto Rico Strong)
After years of being on the bottom, Randy and Denver are finally on their way to being "Made Men." It seems that someone has other plans, though, and now a simple drop has them broke down on the side of the road with four dead bodies.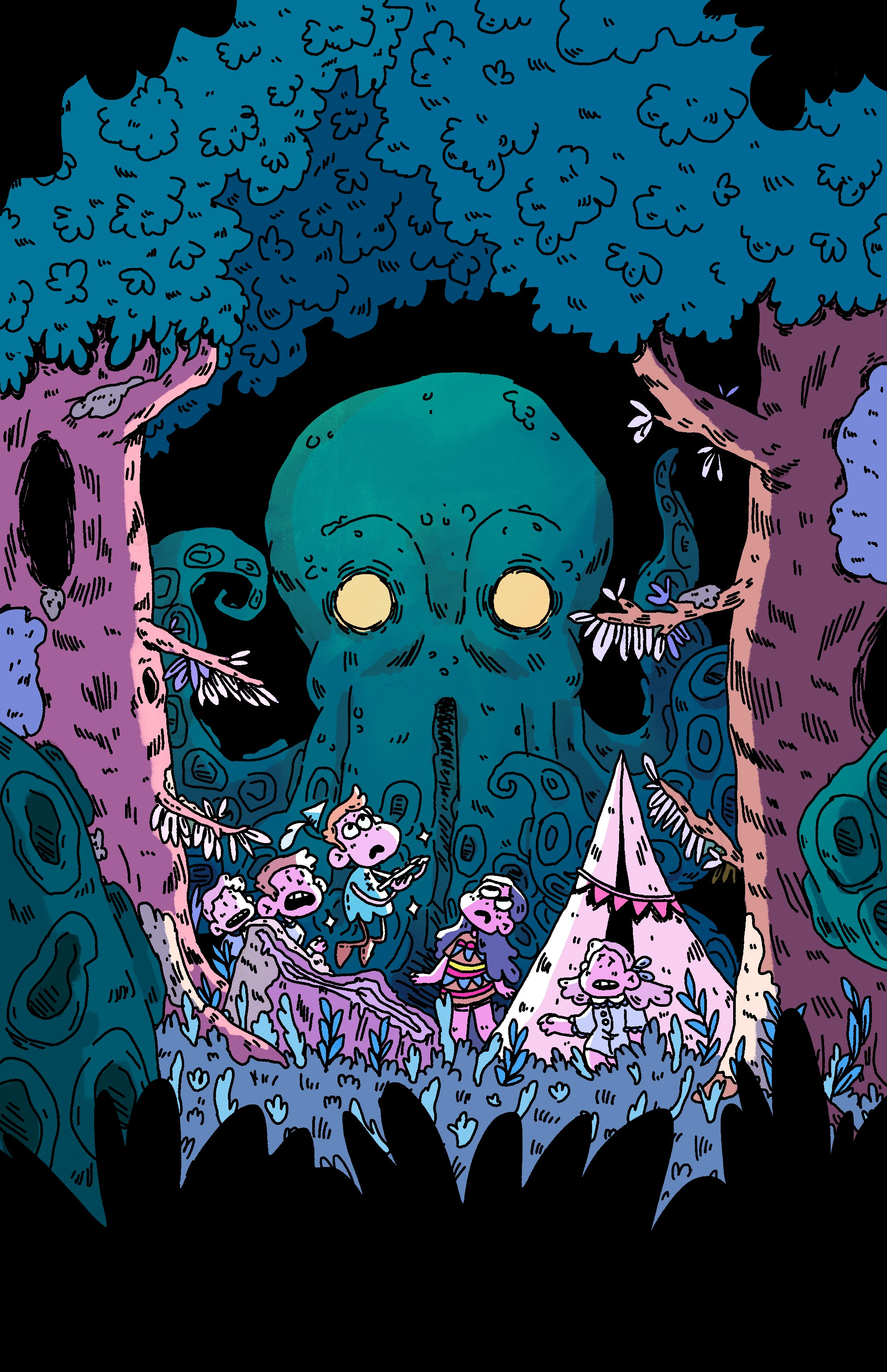 The Wizard of Oz is a timeless fantasy story known the world over. Lovecraft, and more notably Cthulhu, have been in our nightmares for more than 100 years. Comic creators have been telling stories in these worlds since the creation of the comic book. I have always loved these universes for years, and that's what inspired me to create this anthology.
 Expired Created By – Brent Himmenger  
 Story By Brent Himmenger & Travis Gibb
 Script Writer- Travis Gibb (Broke Down And Four Dead Bodies, Voodoo Nations)
 Artist – Daniil Kerenski  
 Colorist – Alan Emmenual  (Voodoo Nations)
 Letterer – Jerome Gagnon (Cthulhu Invades Oz)
 Editor – Chuck Pineau (Belial)
Welcome to the world of Expired! A world that is covered by vast depths of ocean water long abandoned by the Gods who created it. On this world, people live and die by a vast ruling class that decides who gets oxygen and for how long.  This is the planet Vanda. Home of Christoff, the adventurer, the soldier, and once the proud member of the Sunreaver Rebellion, has run out of his allotted oxygen and only has a few more breaths left before he dies.  However, he has gathered some of his oldest friends for one last adventure they may unlock the secrets of the planet and its history.
Created & Written By Travis Gibb (Broke Down and Four Dead Bodies, Voodoo Nations)
Art By Patrick Buermeyer (Discordia, Seasons)  
Letters by Jerome Gagnon (Holiday Spirits, The Pit, Capable) 
Edits by Heather Gibb (Cthulhu Invades Oz, Seed Seekers)
Granite State Punk is a rare, gritty look at Witches, New Hampshire, Addiction, and PUNK ROCK.
It's beginning to look a lot like… summer? What is Santa up to during the summer? Sipping drinks on a beach, you say? Not so sure about that. Did you know it's bad to put up your decorations before Thanksgiving? It kills off Santa's elves. In the following pages, we're gonna shed some light on these questions. The answers will surely surprise you. For this Holiday Spirits spin-off, we wanted to keep things a little bit lighter. Although, a little blood and guts never really hurt anyone. Well…ok, maybe it did. Anyway, enjoy your read and be sure to keep an eye out for the Holiday Spirits Volume 2 Kickstarter campaign launching this fall. Have a gory summer and a frightful Christmas in July! —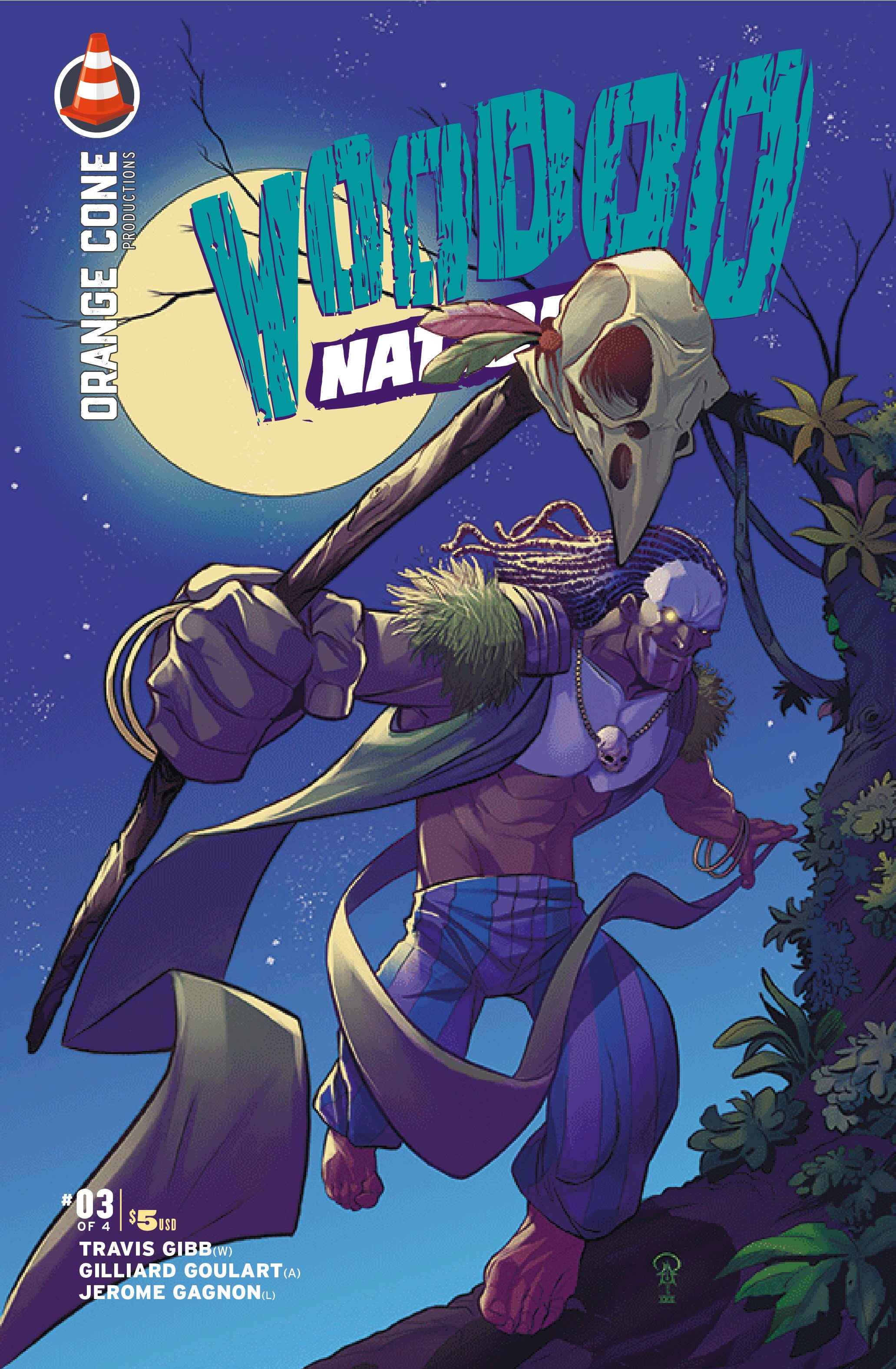 by By Travis Gibb & Luke Stone
RJ and her husband Brent travel deep into Voodoo strongholds around the world, trying to restore Brent's humanity. This dark and haunting journey will challenge their faith, marriage, and worldview.
Life, death, and the supernatural await them in the dark and sinister world of VOODOO NATIONS.
Created by Travis Gibb (W) (Broke Down and Four Dead Bodies), (A) Luke Stone (Hybrids). (C) Alan Emmanual (Red Talon)  and (L) Jerome Gagnon (Action Labs) 
Orange Cone Productions was formed in 2018. It is the publishing house for titles such as BROKE DOWN AND FOUR DEAD BODIES, VOODOO NATIONS, EXPIRED, GRANITE STATE PUNK, CTHULHU INVADES, PUP VAN WINKLE and HOLIDAY SPIRITS
Please follow and like us: