Before Vin Diesel's Bloodshot hits theaters on February 21st, 2020, the explosive BLOODSHOT #0 will offer the perfect introduction to Valiant's supersoldier!
New York Times best-selling writer TIM SEELEY (Grayson) is joined by the incredible artist MARC LAMING (Planet Hulk) to unleash a gripping adventure that reveals the origin of Bloodshot's brand-new mission. BLOODSHOT #0 will also serve as the 150th issue of BLOODSHOT ever published. And with the nanite-infused hero making his big screen debut in February, it's going to be a great month for Bloodshot fans.
"Tim's script was exciting, packed with action but also has a ton of heart and had a really interesting take on Bloodshot's character," stated Marc. "The zero issue has been a great challenge to draw and it has really stretched me artistically. I've tried to use some storytelling techniques I've not used before to best tell Tim's story and I think it has paid off and I've produced some really strong pages."
Check out some of Marc's engrossing pencils and inks below.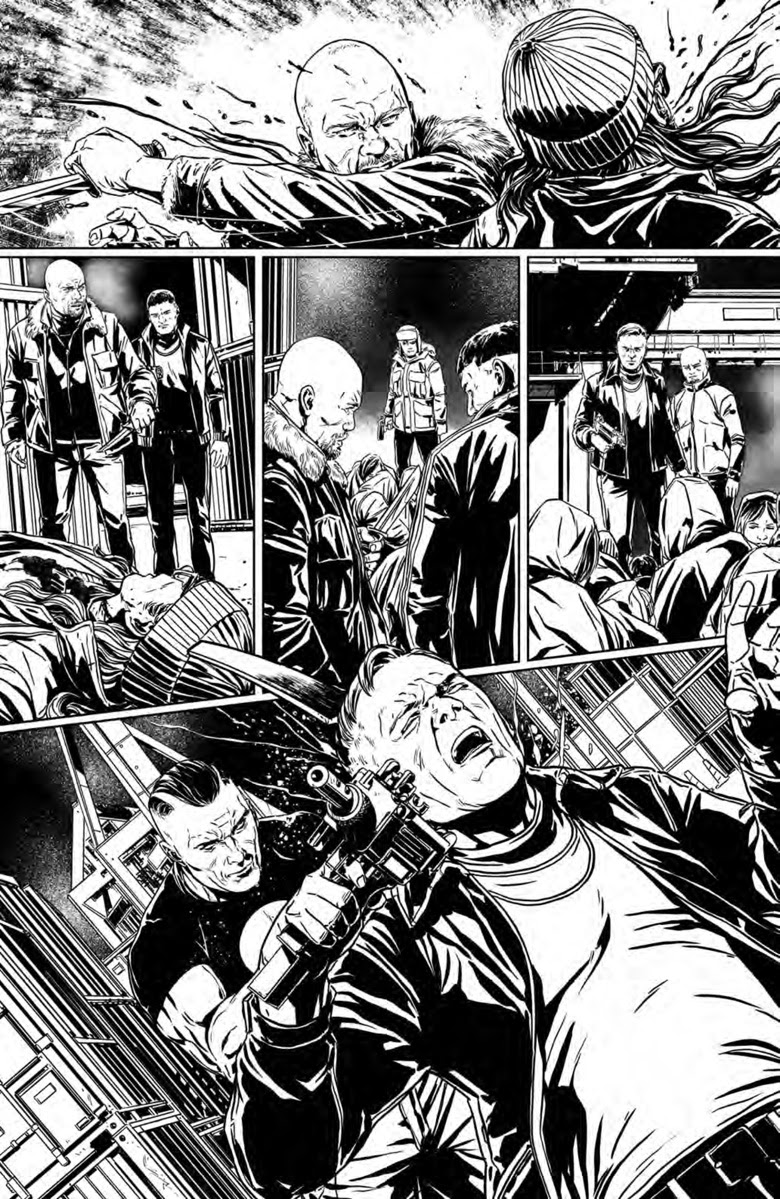 Art by Marc Laming
Art by Marc Laming "Valiant is celebrating 2020 as The Year of Heroes, and February is the month of BLOODSHOT," said Senior Editorial Director ROBERT MEYERS. "With VIN DIESEL on the big screen, Tim, Marc, and the team have put together a perfect jumping on point for new readers, while also rewarding the readers that have been with us from #1."
Art by Marc Laming
Series Editor LYSA HAWKINS can't wait for fans to read this issue. "BLOODSHOT #0 invites the reader to see what happened just before the relaunch of BLOODSHOT #1! There couldn't be a better time to get to know Bloodshot and if you already know just how good this book is, it's a love letter to the fans with an amazing story by Tim and breathtaking art by Marc. It just can't be missed."

Cover A by Roberto de la Torre


Cover B by Ramón F. Bachs




Cover C by Francis Portela
BLOODSHOT #0 goes on sale February 19th, 2020, with colors by Andrew Dalhouse, letters by Dave Sharpe, and features covers by Roberto de la Torre, Ramón F. Bachs, andFrancis Portela.
Please follow and like us: