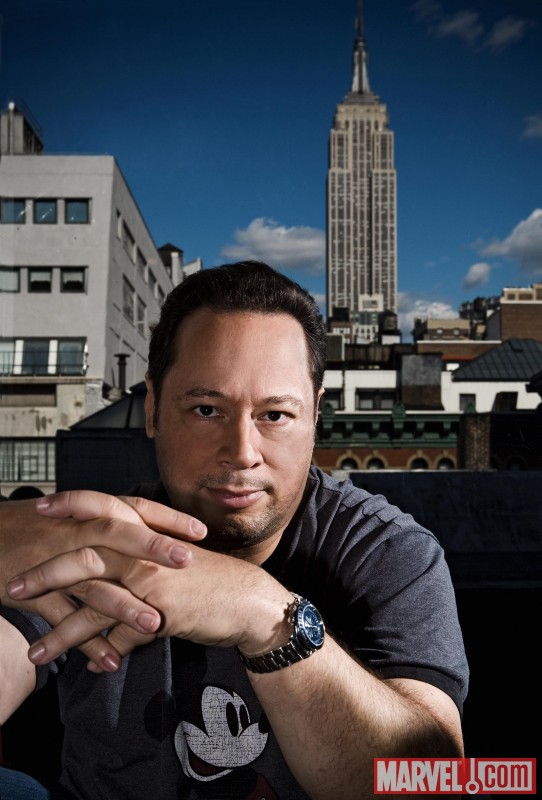 I have this total hate / love thing with Marvel.  They have been and always will be my first love (as far as comic companies go), I was entrenched in the Fantastic Four, X-Men and Alpha Flight (yes, I did say Alpha Flight, the most under-rated series ever!) long before I cared about the JLA, JSA or even the Super Friends 😉  But, you know, it seems that Marvel's House of Ideas in the last two decades has been more often the "Johnny-come-lately" than the "Johnny on the Spot!"
A little time back, Geoff Johns made a huge move at DC… well, here is Joe.
From Marvel.com – New York, NY – June 2, 2010 – Marvel Entertainment, LLC announced today that it has promoted Joe Quesada to Chief Creative Officer of Marvel Entertainment.
In this new role, Mr. Quesada will work alongside Alan Fine, Executive Vice President, Office of the President and Chairman of Marvel Studios' Creative Committee, to ensure that all portrayals of Marvel's characters and storytelling remain true to the essence of Marvel's rich history. Additionally, Mr. Quesada will provide creative oversight of all areas of Marvel's business including theatrical, television, publishing, animation and games, while also actively participating in all story and script development for Marvel's films and animation. Prior to this promotion, Mr. Quesada held the role of Chief Creative Officer & Editor-In-Chief, Marvel Animation & Publishing and oversaw the creative aspects of Marvel Comics and Marvel Animation. The announcement was made today by Mr. Fine, to whom Mr. Quesada will report.
Mr. Fine stated, "I am excited to have Joe join me as Marvel Entertainment enters the next chapter in our history. Joe has already played an instrumental role as Editor-in-Chief in changing the face of the comic book industry with bold new ventures and an unprecedented penetration of the mainstream consciousness. His love and passion for Marvel, along with his experience guiding publishing for the last decade, will be invaluable as we bring our characters to life in new media."
"I am honored to take this new position at Marvel Entertainment and work with Alan to bring the rich history of Marvel to a brand new audience" said Mr. Quesada. "Together with the incredible talent here at Marvel, in all our divisions, I look forward to making Marvel an even bigger part of the entertainment industry and showing why we've been an industry leader for over 70 years."
Mr. Quesada will also continue to serve as Editor-In-Chief, Marvel Publishing, where over the past decade he has helped usher in bold new imprints such as Marvel Knights, the Ultimate Universe and Marvel MAX. During his tenure, Marvel received acclaim for its HEROES special to commemorate the events of September 11, 2001; the groundbreaking Death of Captain America storyline; and President Obama's historic team up with Spider-Man. Mr. Quesada is also one of the industry's most popular artists, providing cover and interior art to blockbusters such as AMAZING SPIDER-MAN, DAREDEVIL, INVINCIBLE IRON MAN and more.
Please follow and like us: