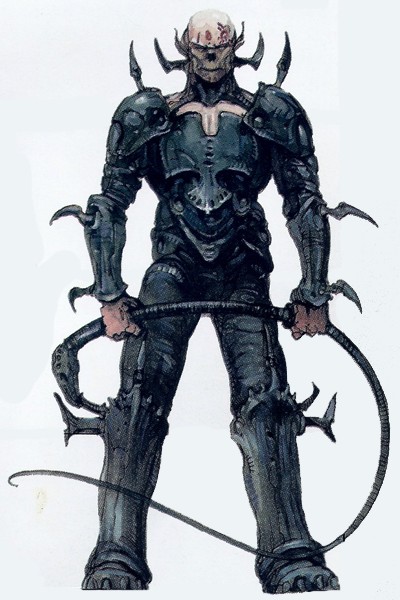 Dark Horse is adding a new Star Wars title to the line-up. SW: Invasion is the comic series that deals the New Jedi Order event and the invasion of Yuuzhan Vong.
Announced at the New York Comic Con:
FEBRUARY 7, NEW YORK – It was announced today at New York's Comic Con that Dark Horse comics will be returning to "a galaxy far, far away" with an all-new STAR WARS™ comics series. Set approximately 25 years after the Battle of Yavin, the series introduces readers to four members of a family from the planet of Artorias. STAR WARS: Invasion deals with an attack by the armada of the extragalactic aliens known as the Yuuzhan Vong, and its effect on the Galfridian family and the galaxy as a whole.
From 2000 to 2003, Del Rey published 19 novels chronicling the Yuuzhan Vong invasion. This time period in STAR WARS history is known as the era of the New Jedi Order, as the Jedi of Luke Skywalker's newly established Jedi temple are at the forefront of the battle against the Vong. This new comics series takes place around and between the events in the novels, narrowing its focus on the fate of the Galfridian family and their defining moments of victory and defeat, heroism and sacrifice. In addition to these new characters, fans will see many recognizable faces from the novels, including Luke, Leia, Han and the Solo children.
"Action is the hallmark of this series," says editor Randy Stradley. "While the familiar galactic politics of the STAR WARS universe are in play as far as the series' protagonists are concerned, the Yuuzhan Vong have no words for 'diplomacy' or 'negotiation.' This is all-out war."
"A galaxy far, far away is about to have some very unwelcome visitors," says series writer Tom Taylor. "Death, enslavement, planetary destruction – and that's just issue one. One of the Yuuzhan Vong even steps on a small animal… but what do you expect from the guys that dropped a moon on Chewbacca?"
"The scope and size of this invasion is incredible," notes artist Colin Wilson. "It's a rare treat creating these worlds, cities and whole societies. Pity the Vong have to come along and destroy it all . . ."
Invasion is written by Tom Taylor and illustrated by Colin Wilson, known most recently for his work on Rebellion. The story will make its debut online in May on www.starwars.com and appear in print this July. The series will be published in a series of five-issue arcs, following a model similar to that of STAR WARS: Dark Times.
STAR WARS™ and related properties are trademarks and/or copyrights, in the United States and other countries, of Lucasfilm Ltd. and/or its affiliates. TM & © Lucasfilm Ltd. All rights reserved. All other trademarks and trade names are properties of their respective owners.
Please follow and like us: